This week I've paired up with Sheela Goh to do DisneyBound outfits based on some of our favorite villains.
I'm starting off with the self-proclaimed Mistress of Evil known as Maleficent, the antagonist of the film Sleeping Beauty. The film was the last Disney fairy tale adaptation for 30 years after its initial under performance and mixed reception until the making of The Little Mermaid. The story and its characters are based on Charles Perrault's fairy tale Sleeping Beauty and the Brothers Grimm's retelling called Little Briar Rose.
Maleficent has always been a favorite of mine. Apart from the fact that she rocks my favorite color, purple 😉
According to animator Marc Davis, instead of looking a typical hag-like witch appearance, Maleficent is an elegant character depicted as a ""vain femme fatale, utilizing a classic archetype of a bad woman." She has the intrinsic ability to be both evil and cool, which in itself is an impressive feat.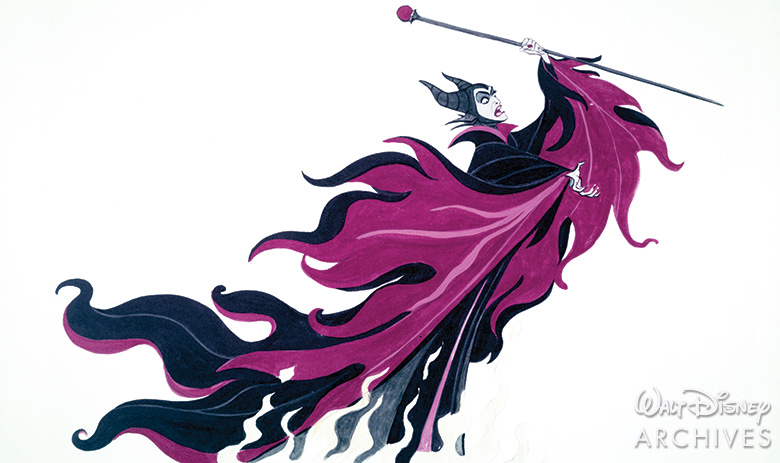 I loved Angelina Jolie's portrayal of the Queen of the Moors.
Maleficent has always been a fascinating character because of her sinister and cold-hearted personality. The live-action remake, however, put a different spin on the fairy. She is instead a misunderstood woman who has been crushed by the cruelty of mankind. Both the original and live versions of this impressive character make undeniably compelling stories.
Another interpretation that I enjoy is the more fun and sassy portrayal by Kristin Chenoweth in Descendants. A main character of this Disney trilogy, Mal played by Dove Cameron, is the daughter of Maleficent and Hades (interesting combination, right?). I adore this character for her bravery, her wit, and her overall badassery.
As well as her killer style with purple hair.