This week I've paired up with Sheela Goh to do DisneyBound outfits based on some of our favorite villains. Her last villain is Dr. Facilier from The Princess and the Frog.
My last villain is the Queen of Hearts from Alice in Wonderland. The film was initially unsuccessful, but this changed once the psychedelic era took place. The story and its characters are based on Lewis Carroll's Alice's Adventures in Wonderland and Through the Looking-Glass.
 The haughty and sadistic queen used to irritate me as a child.
Well, the entire film did.
I was so annoyed by all of the characters' illogical thinking and inability to pay attention. Don't get me wrong, I love the fantasy aspect of it all, but I really sympathized with Alice's struggle with constantly distracted people that borderline being rude. Madness can only be fun for so long.
Now that I'm older, however, I've realized that I resembled the Red Queen quite a bit as a kid (and maybe even a teeny bit now). I was an immense hothead whose mood was all over the place. I'm probably the same now, just on a smaller scale hopefully.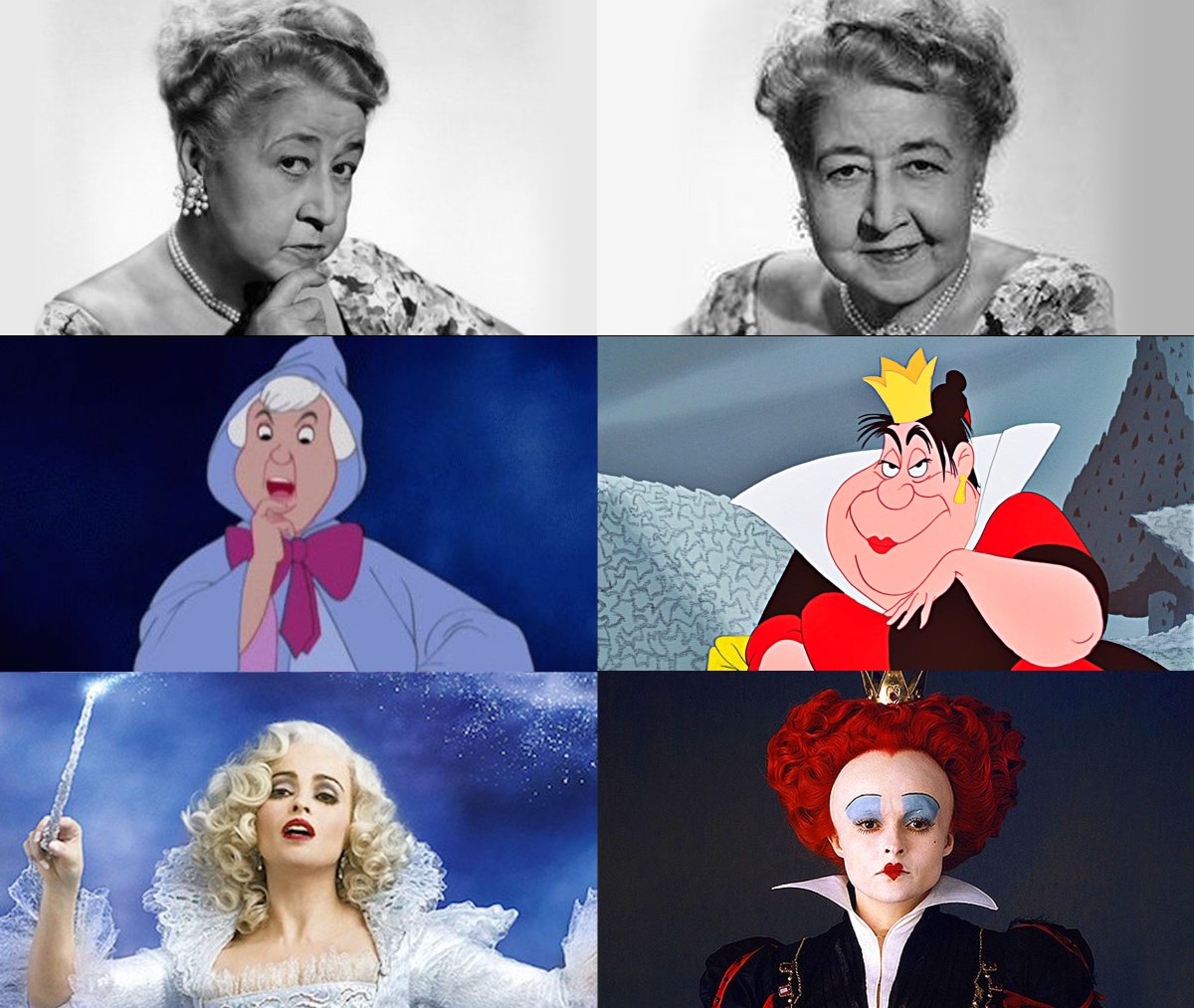 Verna Felton, an actress known for her no-nonsense attitude, voiced Fairy Godmother and the Queen of Hearts. Both of which, ironically, are portrayed by Helena Bonham Carter in the live-action remakes of Cinderella and Alice in Wonderland. They both did an incredible job with these characters. They are so different and yet are voiced/played by the same person.