This week I've paired up with Sheela Goh to do DisneyBound outfits based on some of our favorite heroines.
My next inspiration is the quirky and strong Mulan from the film of the same name. The film was part of the era known as the Disney Renaissance which is known for its amazing and successful animated movies. The story and its characters are based on The Ballad of Mulan.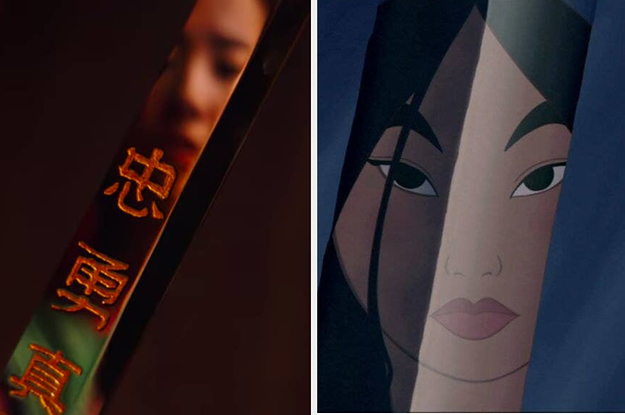 Growing up, many people assumed that Mulan was my favorite character just because we're both Asian. This made me determined to not have Mulan as a favorite of mine in order to spite others that made those assumptions.
Eventually I realized that that was ridiculous.
I loved Mulan. I mean, she went to war so her father wouldn't have to. Who wouldn't admire her? She's also proof for those who can't seem to understand that a woman can be a fighter while still maintaining her femininity.
I am proud to have Mulan as the first Asian in the Princess Line and for the introduction of an Asian culture in Disney film. I look forward to there being more 😉
I admit that I had never heard of Liu Yifei before she was announced as Mulan herself, but she looked amazing in all of the previews and I can't wait to see her on the big screen!
There has been a lot of hate from people when it was revealed that certain aspects of the animated film would be changed: Grandmother Fa becomes a sister called Hua Xiu, Captain Li Shang is divided into Commander Tung and Chen Honghui, and Mushu the dragon is now a phoenix. The remake is also not a musical like it's original was. Some people have already made up their minds about the live-action version just based on these changes. But as much as I adored the original, in particular Eddie Murphy's portrayal of Mushu, I'm excited about this new take. Change isn't always bad, so I'm going to hold off on any judgment until I see the film in its entirety. Until then, I remain super excited 🙂
I also need to give some love to the original Mulan, known as Ming-Na Wen. She's an amazing actress who is also hilarious! I especially love her as the stoic and loyal Agent Melinda May in Agents of S.H.I.E.L.D. that can take down anyone in her path.